Papers should be submitted electronically. The file can be a word document. Do not send figures and tables separately. Figures are sent separately only when the paper is accepted and following specifications indicated below.
Every paper will receive a code that authors should use to maintain correspondence with the editorial board. Papers should conform to the instructions. A recent issue of the journal should be consulted in order to conform with style.
Papers should be submitted with the highest standards possible, reflecting the scientific and academic standing of the authors. Papers that do not follow the instructions will be returned without evaluation. The speed of manuscript publication will be directly related to the ease of readying it for printing and not with the order it was received.
Authors may suggest up to three potential referees providing: name, institution, electronic and physical addresses.
Structure of the paper
The manuscript should be on letter size paper with wide margins (2.5 cm each side), font "Times New Roman" 11 pts, , line spacing 1.5, and left margin justified. All pages should be numbered on the right top corner. Figures and tables should be at the end of the paper on separate pages. If the paper is submitted in print, please do not send final artwork until acceptance. Language should be direct, short, and precise using passive voice (use "specimens were preserved in alcohol" not "alcohol was used to preserve specimens").
The first page should include in order: 1. Title, 2. English title and short title, 3. Author (s), 4. Physical and electronic addresses indicating correspondence author if coauthored (as a footnote), 5. The author may suggest up to three potential referees providing: name, institution, electronic and physical addresses, 6. Word count (from title to references), The abstract may start a line below the word count
Example of first page:
Caracterización molecular de la polilla del algodón de cultivos neotropicales, historia de su dispersión

Molecular characterization of the cotton moth from neotropical crops, history of its dispersion

Titulo breve: Dispersión de la polilla del algodón

María Perez1, Pedro Rodríguez2, José Bejarano2

Evaluadores sugeridos:

- A. Brown. Ph. D., University of North, abrown@uno.edu, University of North, S35 UE, Wales, UK

- A. Salcedo. Ph. D. Universidad Tecnológica del Oeste, salcedoa@utee.edu.co, Universidad Tecnológica del Oeste, A. A. 3453, Ancar, Colombia

- P. Filho. Ph. D. Universidade Do Sur, Filhop@uds.edu.br, Universidade do Sur, C.P. 12654, Thoraula, Brasil

Número de palabras: 23841

Resumen: Se caracterizaron 345 muestras de polilla del algodón (Lepidoscalia cottonivora (Lindelt, 1835) provenientes de diversas localidades del neotrópico. Las poblaciones………………………………

___________________
1 Instituto Entomológico del Neotrópico, Carrera 37 No. 25-15, Nutagan, Colombia. Correo electrónico: maceres@ien.org. Autor para correspondencia

2 Instituto Entomológico del Neotrópico, Carrera 37 No. 25-15, Nutagan, Colombia.
The title of the manuscript, section titles and subtitles should be written in lowercase bold font.
Title : Should be short but informative, and not exceed 15 words. It should include the order and family of the entomological species and suprageneric groups studied.
English title: A strict translation of the Spanish title.
Short title : Used as page header and not to exceed six words.
Authors: Complete name of the authors; if possible use first name, first last name and first letter of the second last name. For each author, use a footnote to indicate institutional affiliation, academic title, postal and electronic addresses.
Spanish Abstract: Should be a single paragraph not exceeding 250 words. It is a brief and concrete description of the main topics addressed in the paper, major results and conclusions. Do not include references, figures or tables.
Key words : Maximum of five. Separated by periods. Should be different than the words used in the title.
English Abstract . Should be a strict translation of the Spanish version. A review by a native English speaker is highly recommended.
English Key words : These should be a strict translation of the Spanish key words.
Introduction : This should make explicit the problem, the relationship of this work with other papers, and the justification. It is appropriate to indicate the objectives. This section is not a literature review.
Materials and Methods: Only include information that is necessary for the research to be reproducible. If the methods have been already published, a brief description and the references should be presented. If the method has been modified, these changes should be indicated. When describing statistical methods, indicate: experimental design, number of repetitions, number of insects per repetition and sample size. Specify the place where and the time when research was conducted. If possible, include coordinates.
Results : These should be limited to the data obtained and be presented in a logical sequence. When the study requires statistical analysis, the text should contain all the data necessary for a clear understanding. The authors should not only present the statistical results, but their interpretation. When results are described that depend on statistical analyses not presented in tables, (i.e. "there was no difference between treatment A and B"), basic parameters of the test should be indicated in parenthesis (i.e.: if ANOVA, state (F = X.XX; df = X.X; P<X.XX). When the information is extensive it should be abbreviated in tables. Data that appear in figures and tables data should not be repeated in the text.
Discussion: This section is the interpretation of the data; it addresses the generalizations and scientific principles being experimentally tested; clarifies exceptions, modifications or contradictions with the hypotheses, theories and principles directly related with the facts; points out the practical or theoretical applications of the results; relates current observations with other relevant studies, and if pertinent, explains why authors got results that differed from other publications. Data mentioned in the results section should not be repeated. This part of the paper reflects the intellectual capacity of the authors. Results and discussion can go in the same section.
Sometimes subtitles are desirable to clarify the structure and content of the paper, particularly in the Results and Discussion sections. Write short subtitles and avoid making repetitions with parts of the methodology.
Conclusions . Avoid presenting this section as a list of the more obvious results. Elaborate on the implications of your results for the theoretical models that explain your problem. This is the final culmination of your work and should present clearly, concisely and logically the contribution that the author makes. It should be conclusions and not recomendations.
Acknowledgements: This section is optional. Only contributions that significantly contributed to the paper should be included. The following order is recommended: people (omit professional titles), groups, funding entities with grant number. Avoid being very specific in the acknowledgements for each person. It is recommended to thank the referees who have reviewed the work.
Tables. These should be numbered in the order that they appear in the text. The title should be concise and self-explanatory of the table's content and should be on the top of the table ( Table XX in bold font, legend in regular font). Footnotes can be used. Horizontal lines of the main body of the table are recommended but internal horizontal lines should be avoided. No vertical lines are allowed. Explicative text in the table should not duplicate methods section.
Figures. This includes drawings, maps, graphs, and pictures. These should be cited and numbered in the order they appear in the text. If the citation appears between parenthesis it should be indicated as "(Fig. XX)", Example: In Figure 1 or (Fig. 1). Compound figures should be indicated by letters: Example: (Fig. 1a) (Fig. 1b) etc. The figure legend goes below the figure itself ( Figure XX in bold font, legend in normal font). Abbreviations and symbols used in the figures should be consistent with these used in the text; if new, these should be explained in the legend. Drawings may be sent as originals done in china ink or printed as high quality images; text should be large enough so it is still legible after reduction. Images are preferable as digital files; this option will significantly speed up the editorial process. If printed photographs are sent, make them on glossy and high quality paper.
It is preferable to make compound figures (mosaics) over individual figures (see example below). Figures should be as simple as possible and use grey tones rather than patterns to fill fields (see example below). Even though visual options provided by statistical or graphing programs are attractive, these are complex to print and difficult to read.
After acceptance, images should be sent as a 300pdi TIFF resolution file (this format is available in most imaging programs). Remember that the maximum printed area of the journal is 183 x 235 mm . It is preferable to send figures that are 70 or 150 mm wide to avoid extreme reductions and loss of information . When there are various photos or drawings, it is best to combine them into a mosaic image and indicate each one by letters (1a, 1b, etc).
White and black figures are preferred. Color pictures are published if the authors cover the additional cost. Contact the editor-in-chief to determine the cost. If figures are taken from another publication, credit should be explicit and a permission letter from the copyright holder must be included.
Both tables and figures should be informative and not duplicate information provided in the text.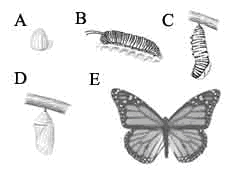 Example of figure . Compound figures or mosaics are preferred over individual figures. An inset can be added by the author.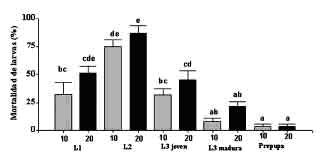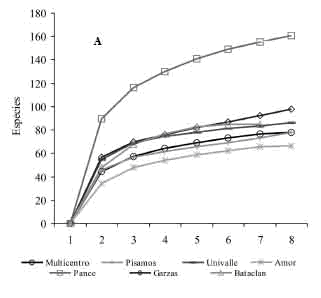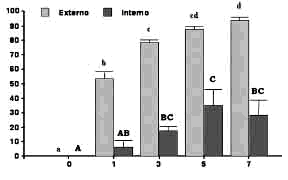 Example of graphs . Note simple figures. No color background or internal horizontal lines. No frame lines on top or right side. Figures should be submitted in low resolution for evaluation. Once accepted, figures should be 300dpi in TIFF format.
How to include references in the text
The RCDE uses a modification of the Harvard citation system as follows:
- Bustillo (1998), Tróchez and Rodríguez (1989) or López et al. (1989) if the name of the author(s) is part of the sentence.
- (Gutiérrez 1999), (Bustillo and Rodríguez 1999) or (Ramírez et al. 1999) if the name of the author appears at the end
- (Bueno 1998, 1999) to cite two papers of the same author order references from the oldest to the more recent..
- (Portilla 1998a, 1998b) to cite two papers of the same author, same year
- (Gutiérrez 1987; Rodríguez 1998; Ramírez 1999) to cite multiple papers, order these according to the year of publication. If two papers of different authors are of the same year, follow alphabetic order.
(Parra, in press). If not published but accepted. Cite the journal where the paper will be published in the Cited References section
(P. Reyes, pers. com.) for personal communications
How to cite specimens
Species citations in the text : Scientific names of genus and species should be italicized and follow the international codes of nomenclature (ICZN, ICBN, etc). Add author and description year the first time a species is cited in the paper (i.e.: Apis mellifera L., 1752). Do no use them in the title or abstract. Genus names should only have the first letter capitalized.
The list of specimens used in the study should follow the following format: Species name in italics . Number of specimens studied, sex. COUNTRY. Department (state). Municipality. Locality. Coordinates if available (without spaces between grades, minutes, latitude or longitude). Elevation. Collection date (day-month by the first three letters-full year). Collector. Acronym of the collection where voucher specimens were deposited (between brackets). Please check official acronym lists such as Arnett et al . 1993 "The Insect and Spider Collections of the World", 2nd edition, (http://hbs.bishopmuseum.org/codens/codensearch.html)
Example: Gigantodax osornorum . 2 larvae, undetermined sex. COLOMBIA. Cundinamarca. Usme. Páramo de Sumapaz. Quebrada Hoya Honda. 74º11'02''W 4º21'9''N. 3240 m . 16-feb-1991. Martínez, X . [ICN].
Campsomeris servillei. 1 F , 1 M . COLOMBIA. Valle. Vía Cali - Palmira. 1000 m . 1-sep-1984. Alvarado, M. [UDVC].
Literature cited . Ordered alphabetically and chronologically, the list should include only these references that were cited in the text. Last names and initials of first names should be written in capitals. Please avoid citing theses, extension papers, meeting abstracts, or local reports; cite the published papers related to those instead. The RCdE follows a variation of the Vancouver citation system.
- Citation of a paper in a journal. This part should include the following parts: Author (s) (last name and first name initial). Year. Title. Journal full name. If the journal is poorly known, include country of origin. Volume (write the number). Issue number between parenthesis. Colon and page numbers.
Example: POSADA F., F. J. 1992. Ciclo de vida, consumo foliar y daño en fruto de melón por Diaphania hyalinata (L.) (Lepidoptera: Pyralidae). Revista Colombiana de Entomología 18 (1): 26-31.
- Reference with more than one author. Authors are separated by a semicolon.
Examples: VALLEJO, L. F.; ORDUZ, S. 1996. Producción de un plaguicida a base de Bacillus thuringiensis , en laboratorio. Revista Colombiana de Entomología 22 (1): 61-67.
ZENNER DE POLANÍA, I.; QUINTERO, J.; QUINTERO, F. 2001. Evaluación de la mezcla de creolina, melaza y ceniza sobre la broca del café, Hypothenemus hampei (Coleoptera: Scolytidae) y algunos de sus enemigos naturales. Revista Colombiana de Entomología 27 (1-2): 55-60.
- Citation of a book: Author. Year. Title. Publisher (editorial or institution responsible for the printing). City of printing. Number of pages.
Examples: PENNAK, R. W. 1978. Fresh-water invertebrates of the United States . John Wiley, New York . 767 p.
GÓMEZ A., A.; RIVERA P., H. 1987. Descripción de malezas en plantaciones de café. Cenicafé, Chinchiná , Colombia . 481 p.
- Citation of a chapter in a multiauthored book: Author. Year. Title of the chapter. Pages of the chapter (p. XX-XX). En: Editor (ed.). Title of the book. Publisher. City. Country. Number of book pages.
Example: MONTOYA-LERMA, J.; FERRO, C. 1999. Flebótomos (Diptera: Psychodidae) de Colombia. p. 211-245. En: Amat, G.; Andrade-C., G.; Fernández, F. (eds.). Insectos de Colombia. Volumen II. Academia Colombiana de Ciencias Exactas, Físicas y Naturales. Colección Jorge Alvarez Lleras. No. 13. Editora Guadalupe Ltda. Bogotá. Colombia. 492 p.
- Internet references. (Harvard model is followed)
AUTHOR/EDITOR. Year. Title. "Disponible en:" URL" [date of revision i.e.: "1 January 2007"]
Example: SAMUELSON, A.; EVENHUIS, N.; NISHIDA, G. 2001. Insect and spider collections of the world web site. Disponible en:. http://www.bishopmuseum.org/bishop/ento/codens-r-us.html [review date: 27 March 2001]
Writing Style
Manuscripts should be written as concise, clear and direct as possible. Sentences should be short and simple. Use passive voice. Avoid redundancy (i.e.: "a total of 20 different species were found", replace by "20 species were found").
The metric system and its abbreviations should be used (m, kg, km, g, mm, cm); decimals should be used instead of fractions. See comments below. Scientific names of species (animal or plant) are italicized and should include descriptor and year when cited for the first time. Use the complete name of the genus the first time used, after which it may be abbreviated.
Examples: First time citation: Tecia solanivora (Povolny, 1930) (Lepidoptera: Gelechiidae). Subsequent citations: T. solanivora . Dermatobia hominis (L.) (Diptera: Oestridae). Subsequent citations: D. hominis. When referring to a specimen by the genus name use the abbreviation sp. Example: Beauveria sp. When referring to a series of species of the same genus use the abbreviation spp. Example: Beauveria spp.
When complete numbers from zero to ten are not followed by units, these should be written with letters (one, two, etc and not 1, 2, etc). Examples: three repetitions; first instar; 3 yr. When citing dates write day-month (in letters)-year. Example: 12 May 1996.
Acronyms should be explained in full the first time these appear. Example: Integrated Pest Management (IPM). When Latin words are used, these should be in italics Example: Ad libitum . A posteriori . In vitro .
Do not use Use
Altura Altitud
Azar Riesgo
Con base a Con base en
De acuerdo a De acuerdo con
Dos mm 2 mm
Dosis Dosificación
En relación a En relación con
et al. et al.
et. al et al.
Fueron colectados Se coleccionaron
Fueron registradas Se registraron
g por cm² g/cm²
Insecto/rama insecto por rama
Mes de Marzo Mes de marzo
Predator Predador
Rango Intervalo
Rata Tasa
Replicación Repetición
Reportar Informar
Reporte Registro
Seis años 6 años
Varianza Variación
Ya que Debido a
50 % 50%
Tercer ínstar larval Tercer ínstar
(Fig. 1, Tabla 2) (Fig. 1; Tabla 2)
(Cuadro 1) (Tabla 1)
(Figura 2) (Fig. 2)
(Figuras 1, 2, 3) (Figs. 1-3)
(Mapa 3) (Fig. 3)
..en la Figura 2 .. en la figura 2
..en la Tabla 2 .. en la tabla 2
C. Common abbreviations
Liter (s) = L or l, Gram (s) = g, Kilogram (s) = kg, Second (s) = s, Minute (s) = min, Hour (s)= h, Millimeter (s) = mm, Centimeter (s) = cm, Meter (s) = m, Kilometer (s) = km, Molar = M, Revolutions per minute = rpm, Meters above sea level = masl,
Thousands should be separated by points i.e.: 1.003 insects
Decimal points should be separated by commas i.e.: 10,3 mm
Before sending the paper, please make sure you have checked all the instructions.
Note. These instructions were built based on several sources:
- Actualidades Biológicas. Universidad de Antioquia. Departamento de Biología. Medellín. Instructions to authors.
- Caldasia. Universidad Nacional de Colombia. Instituto de Ciencias Naturales. Bogotá. Instructions to authors.
- ESA's Style Guide. 1998. http://www.entsoc.org/stguide.htm
- Memórias do Instituto Oswaldo Cruz. Brasil. Instructions to authors.
- Neotropical Entomology. Instructions to authors.
- Publishing with ESA. 1992. Entomological Society of America .
- Sociedad Colombiana de Entomología. Comité de Publicaciones. 1979. Normas para la publicación de artículos científicos. p. 32-37. En: Guía para la preparación, presentación y calificación de trabajos científicos. Junta Directiva de la Sociedad Colombiana de Entomología Socolen (Ed). Palmira , febrero 1979.
Steps followed during evaluation
Papers submitted for publication to the Revista Colombiana de Entomología are revised by the editorial committee and are evaluated by academic referees; the process may take 60 days; acceptance depends of these evaluations. Outcomes can be any of the following:
accepted without changes
accepted with minor changes
accepted with major changes
acceptable only after the review of a second version
rejected
The journal assumes the right of final acceptance and rejection of manuscripts and may make suggestions to improve their appearance.
A. If the paper is accepted without changes, the Editor will request the final version electronically. The author should send the paper as a set of separate files as follows: Text as Word for Windows. Tables in Excel or Word. Figures, indicating the software used.
B. If minor changes are required, the Editor will send to the author a copy of the evaluation and the text with the comments. A period of no longer than 15 days is requested for return of the corrected version via e-mail in separate files: Text. Tables. Figures.
C. If major changes are required, the Editor will send to the author a copy of the evaluations and the document with the comments. A period of no longer than 30 days is requested for return of:
Final electronic version. Separate files of: Word Text Windows. Excel Tables. Figures indicating the program used.
High resolution figures (TIFF 300 dpi).
The document with corrections.
D. If reconsidered after a second review, the Editor will ask for a corrected version to be revised by the referees again. In this case the author has 60 days to send the corrected version. If the author responds after that time frame, the manuscript will be considered new and will start the process of evaluation again.
If for some reason the author cannot send the corrected version on time, a communication indicating the reasons of the delay is highly recommended. The new due date can be no longer than 30 days.
E. If the paper is rejected, the editor will notify the author with a copy of the general comments of the referees without returning the documents.
The paper is accepted once the editor has verified that corrections and suggestions were addressed, and sends the acceptance to the author (s) indicating the volume and number where the paper will appear.
Reprints . Corresponding authors will receive pdf files of their publication. No printed copies are provided.