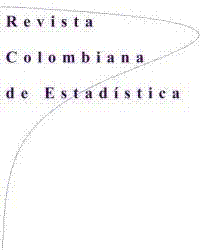 Search
Publication of
Departamento de Estadística - Universidad Nacional de Colombia.

Print version ISSN 0120-1751
Mission
La Revista Colombiana de Estadística, is a semester publication of the Department of Statistic of the National University of Colombia, oriented to spread knowledge, results, applications and history of the statistic. The Magazine also contemplates the publication of works on the education of the statistic.